Prime "N" Tender Meats carries only the finest in poultry, Bell & Evans.
Bell & Evans is a pioneer in the natural foods market. Their chickens are raised and processed in the heart of the Pennsylvania Dutch Country, in a modern facility, using only the latest technology.
Today, Bell & Evans is a leading producer of chickens raised without antibiotics. Their chickens are raised on an all-vegetarian diet of United States-grown corn, extruded and expeller pressed soybeans, vitamins, and minerals…and plenty of fresh, well water. No antibiotics …ever.
Unlike companies run by conglomerates, where the day-to-day operating decisions are made by managers in remote locations and management strategies are based on the bottom line, they are a family-owned and operated company. In fact, they're part of a network of family-owned companies, growers, feed producers, and hatchery operators, just to name a few.
---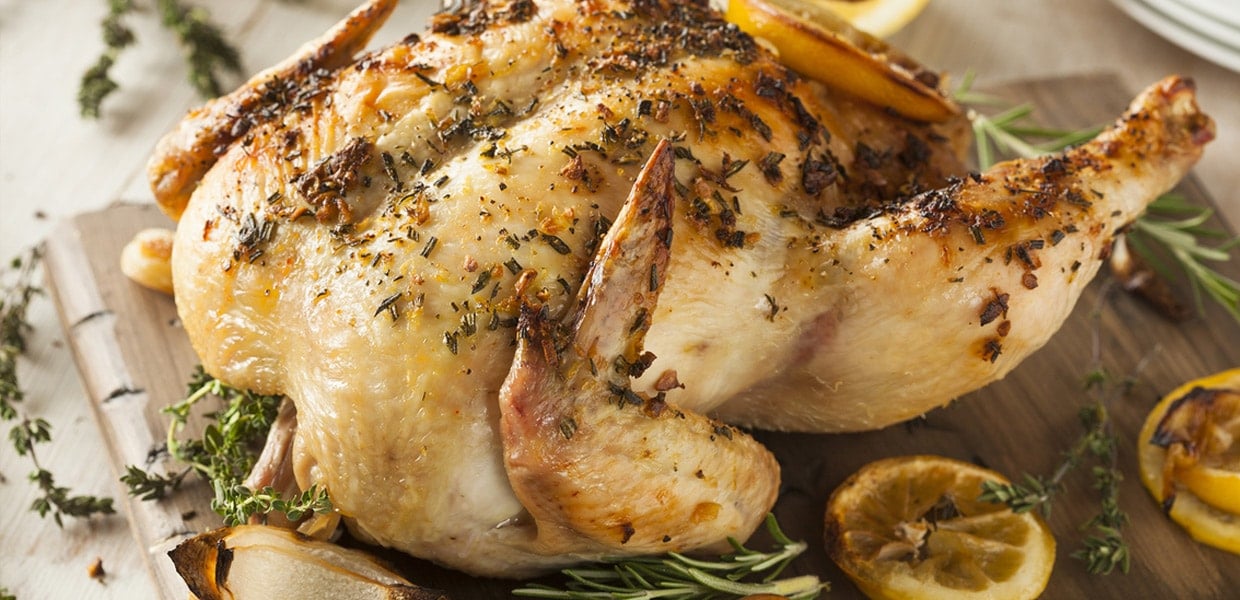 ---
Marinated Boneless Breasts
Lime Cilantro w/ Roasted Red Pepper
Honey Mustard
Cajun
Teriyaki
Garlic & Basil
Grecian
Mediterranean Roasted Red Pepper
Stuffed Whole Boneless Breasts
Tomato & Provolone Cheese
Spinach & Feta Cheese
Asparagus & Gorgonzola Cheese
Sage Bread Stuffing
Broccoli & Cheddar Cheese
Italian Marinated Chicken Kabobs
Breaded Chicken Cutlets
Chicken Fajita
Other
Whole Chickens
Whole Roasters
Cornish Hens
Turkeys 10lbs to 30lbs
Turkey Breast